As the first project on the Digital Concept development programme, we got the chance to work with Vero Moda, a brand that operates under the Bestseller Family, which offers affordable clothing to young independent women.
The objective of this project was to create a digital solution which brings value to the Vero Moda brand and its customers.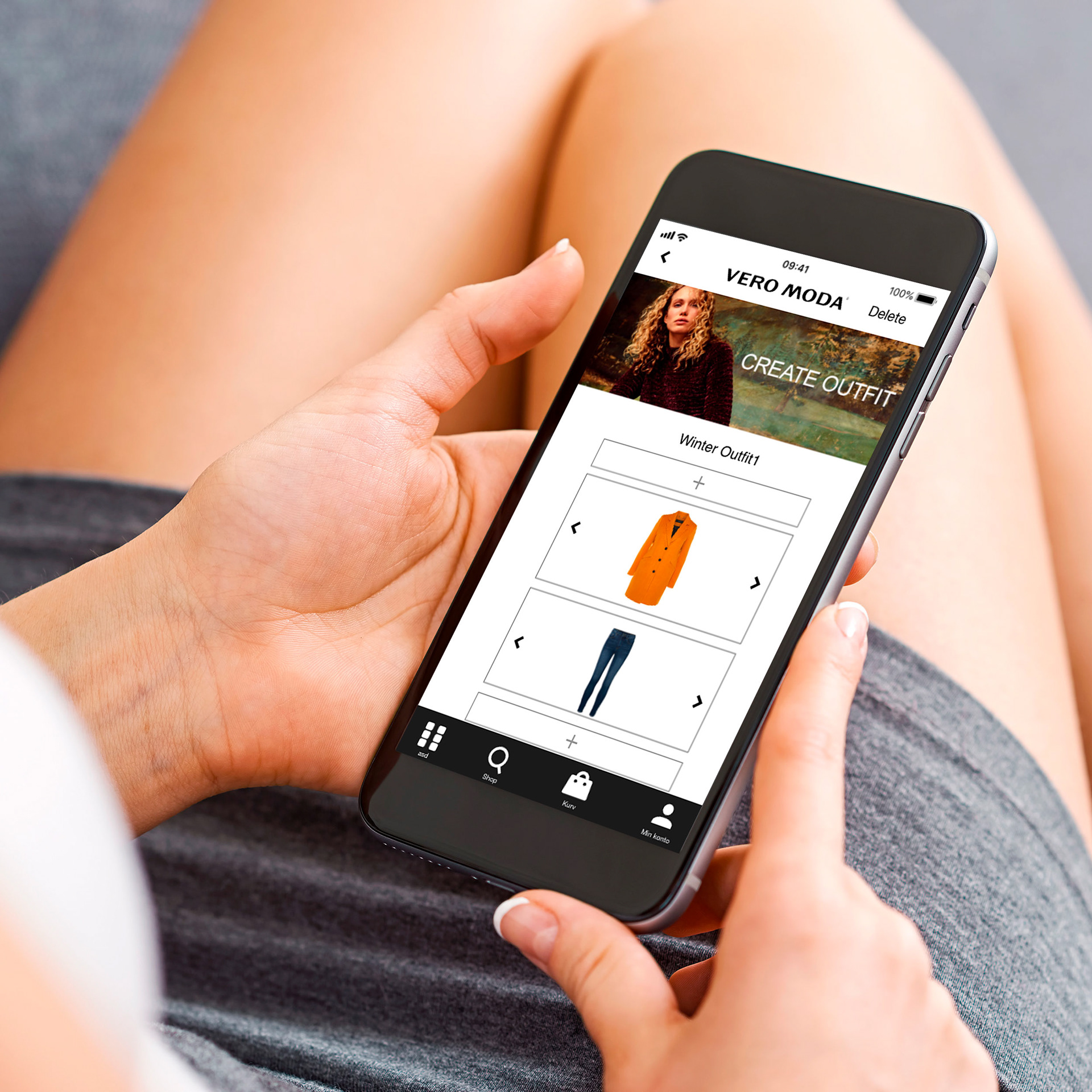 Challenge & problem finding
Our challenge was to develop a digital omni-channel solution for Vero Moda that should bring value to Vero Moda brand and its customers. 
An omni-channel solution would affect multiple stakeholders/departments of the company, as any implementation needs to be aligned and updated with the changes. Therefore, our team's propelling question was narrowed to: How can Vero Moda offer a better customer experience without altering their current operations and channels?
Measurable values, in our case, consist of: 
- An increased number of sales (online and offline, locally and worldwide) 
- Increased app usage (more downloads and more time spent in the app); 
- Higher customer commitment (the app attracts customers in the shop); 
- Better feedback (app reviews, Facebook rating, general happiness score).​​​​​​​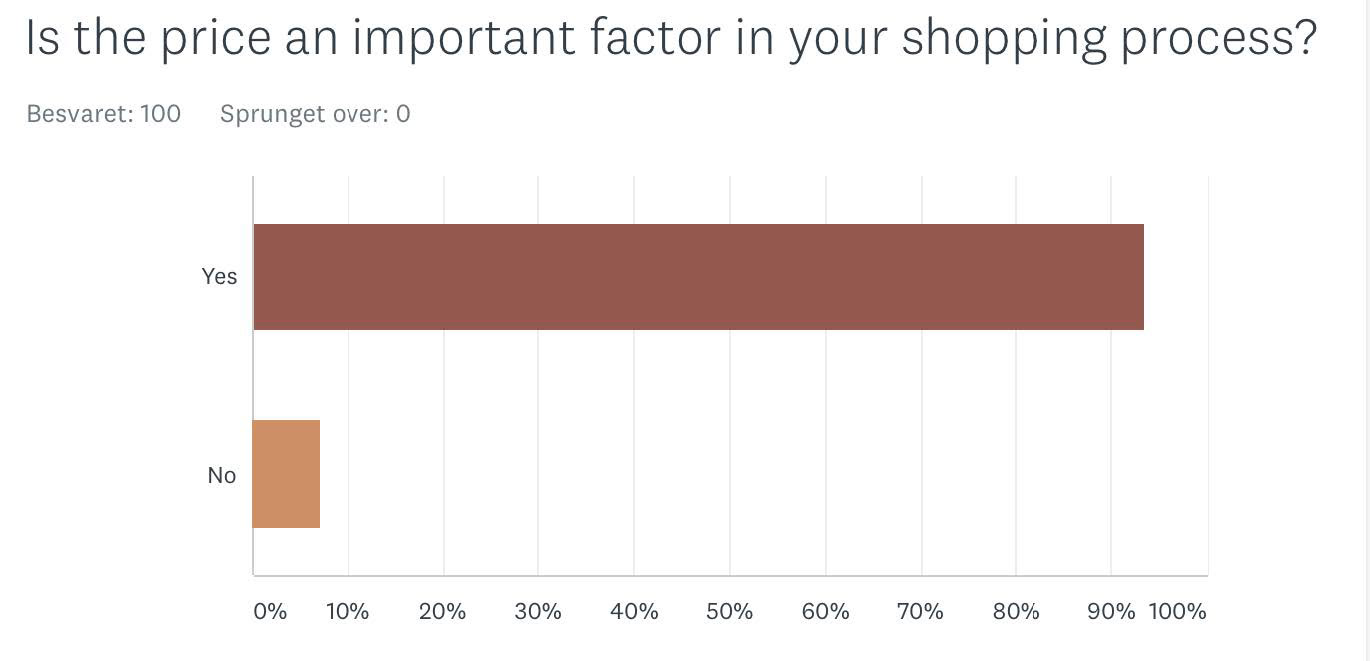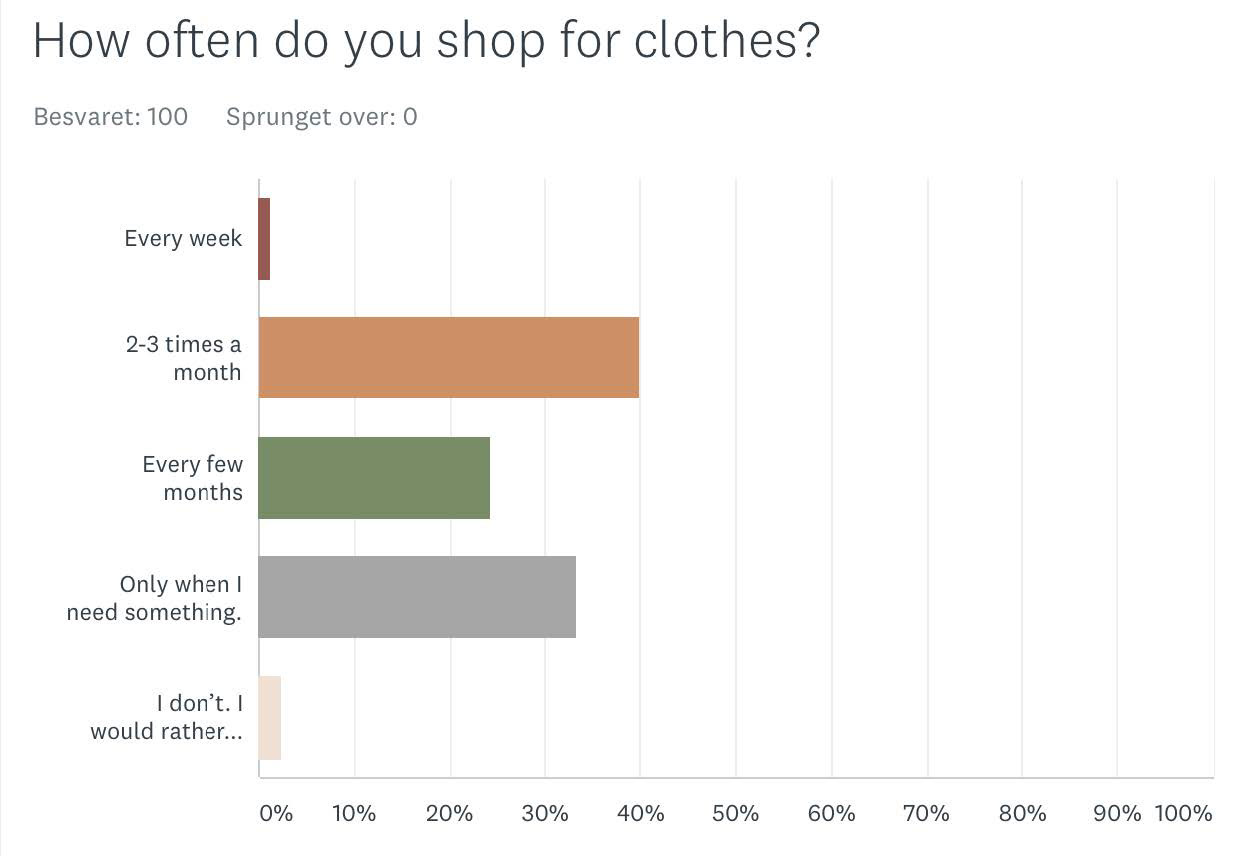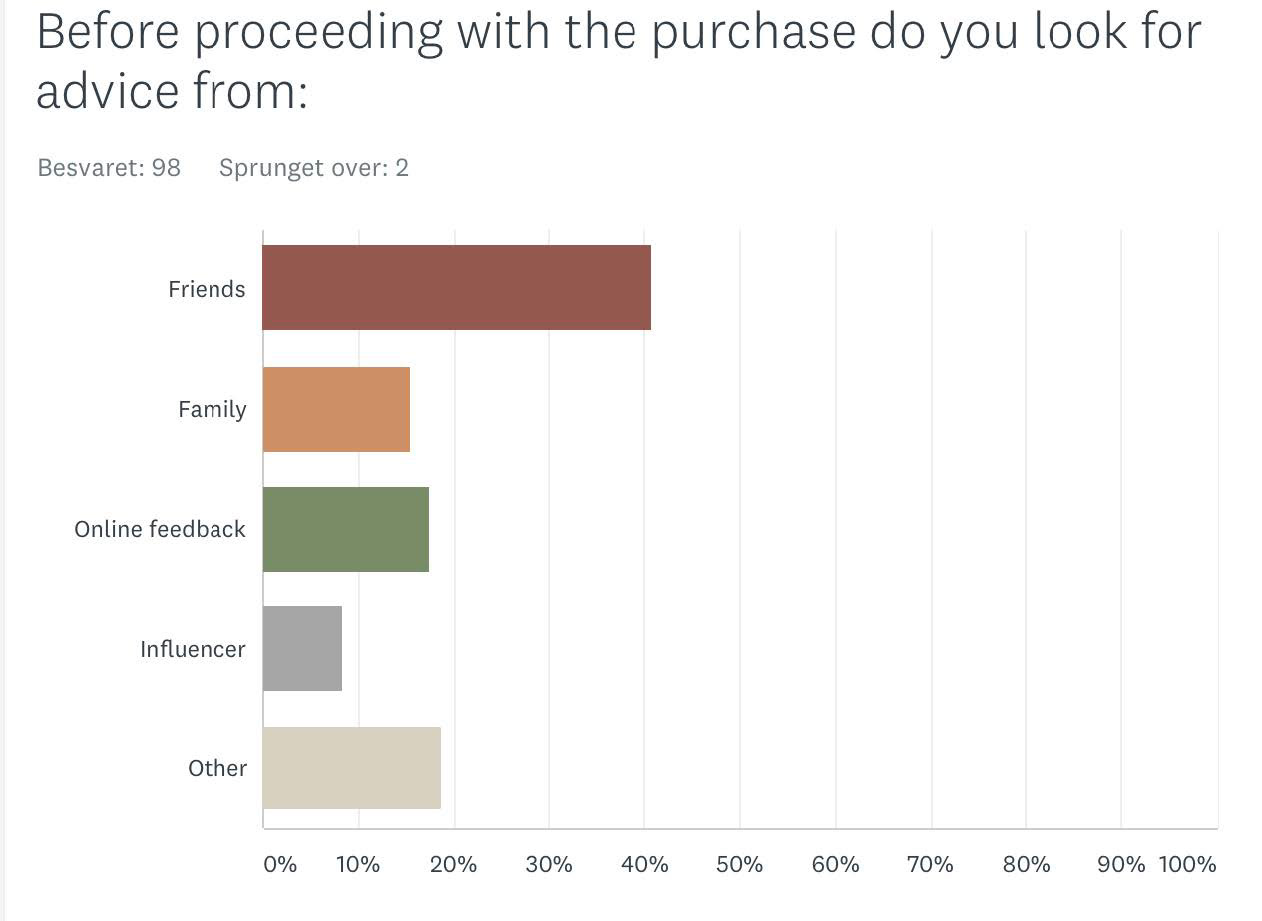 In order to gain valuable insight from Vero Moda customers our team conducted user research. We decided to combine both qualitative and quantitative research for the most accurate results. A survey was created and shared among our social network and Facebook groups. In total, 100 unbiased answers were gathered. 

Additionally, observations and interviews with customers took place in the Vero Moda stores in Aarhus, Herning, Manchester and Paris.
The observations helped to understand the customer behaviour of people shopping in Vero Moda. It set the direction to which the concept should be developed. The most important finding is that women like to compare and look for advice for the others.
Concept development & process 
Based on the findings in the research phase, the concept focused on the social aspect of shopping.

As we wanted to maintain the fundamentals of Vero Moda brand and it's technical requirements, we needed to explore the current mobile application. For that we decided to do a content audit and information architecture. 

Having analysed the content of the current Vero Moda mobile application, the logistic connection for our concept was found. As we wanted to have the social aspect of shopping and at the same time give the customer a good shopping experience we created the Vero Moda Wardrobe feature.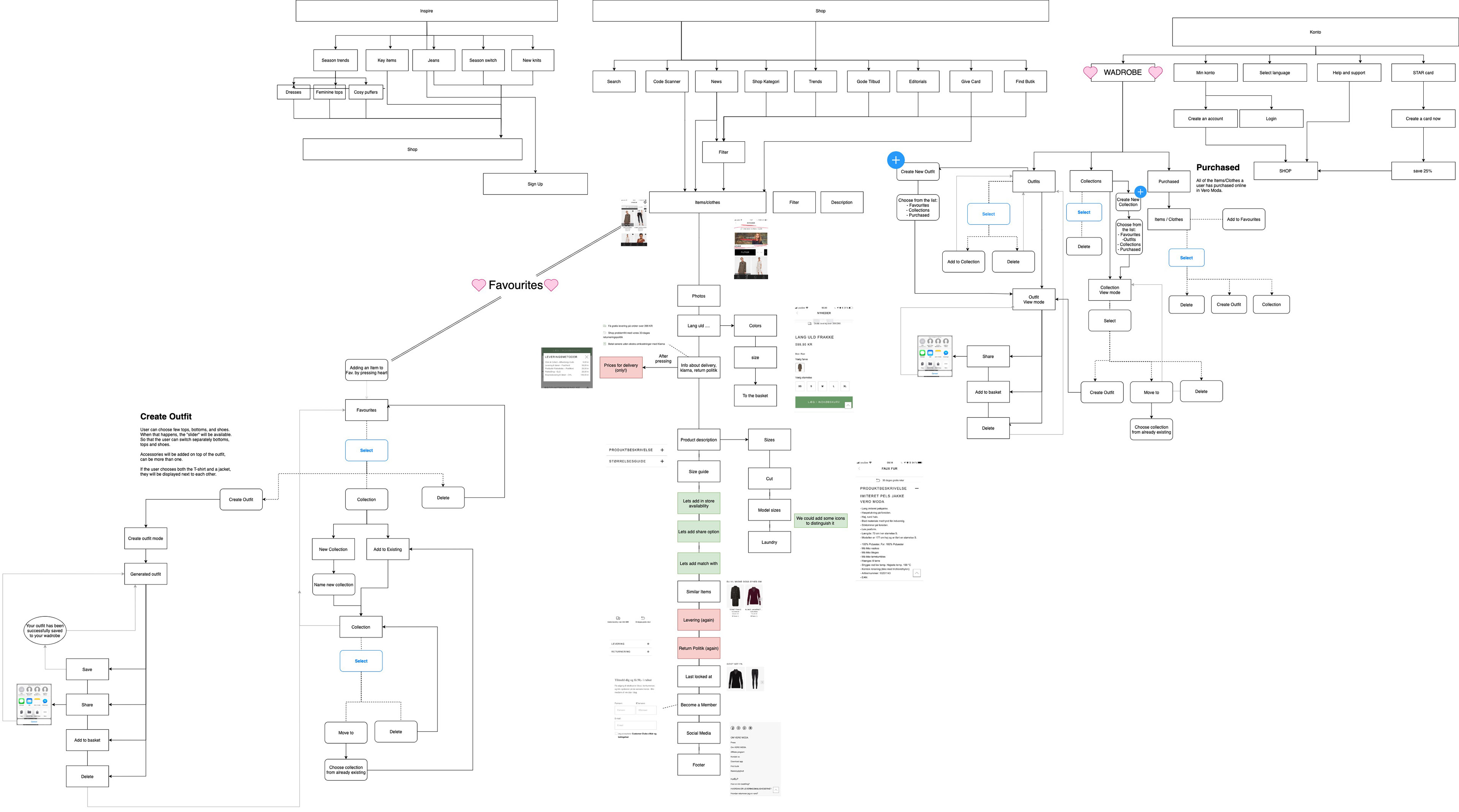 The Vero Moda Wardrobe
Vero Moda Wardrobe is a new feature that can be implemented to the already existing Mobile Application of VM. It's main goal is to give the user possibilities of organizing products in their own way, comparing them, keeping track of what the purchased, express themselves creatively and sharing their experiences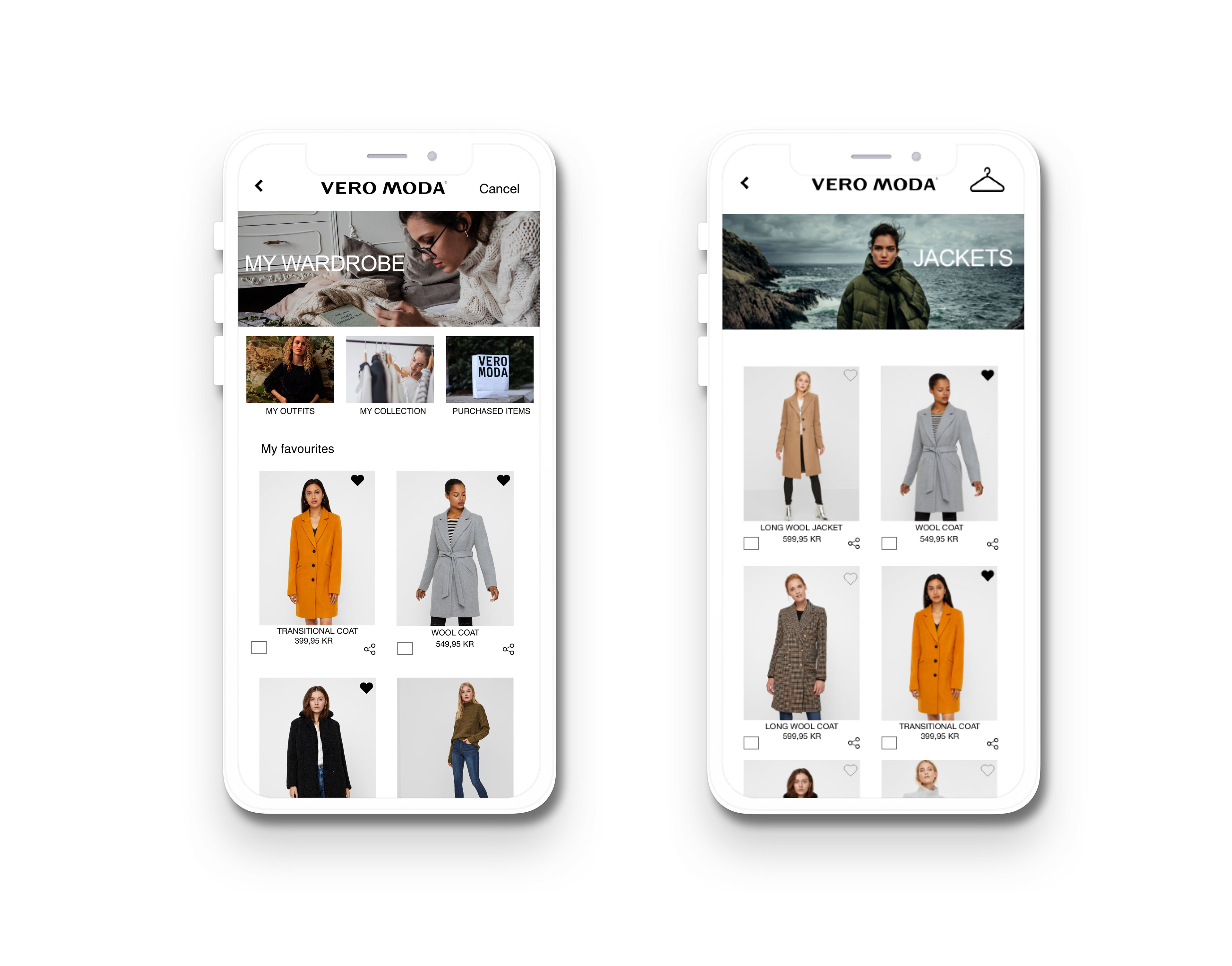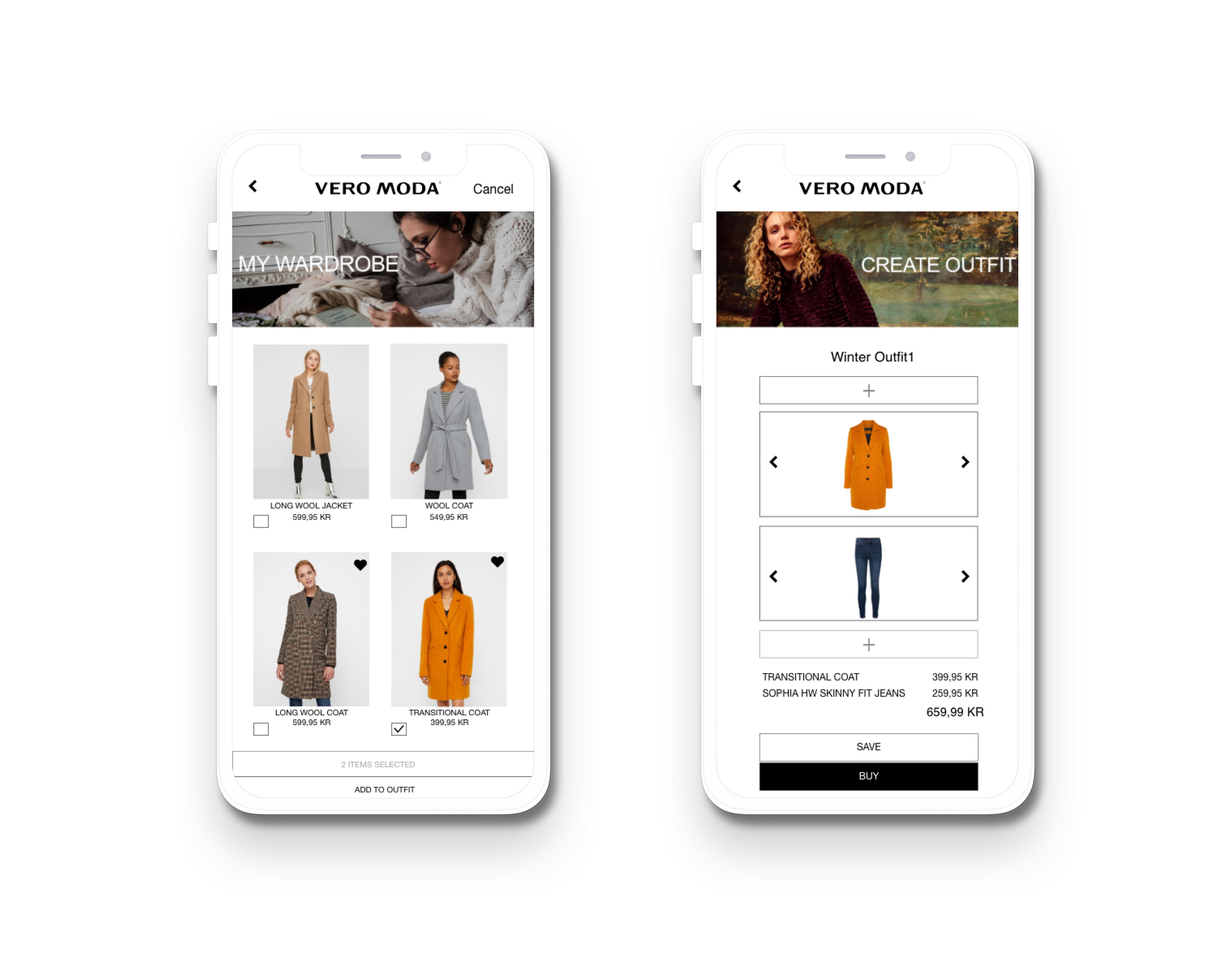 Video presentation of concept